These 1 coin leatherette protective presentation cases for 30.5mm 1 U.S Half Dollar coin fit all U.S Half Dollars.
These 1 coin presentation cases have a bedding area with one coin placement area.
The coin placement area measures 1.25 inches which will accommodate one 30.5mm airtight capsule and is made of a plush velvet material.
These cases are also made with a sturdy tension hinge that opens/closes like a ring box and it comes with a white cardboard sleeve to protect the presentation case.
These cases will help keep your collection pieces in top condition.

This Item Includes One 30.5mm Airtight Capsule with it
and is available in 5 different colors

Black, Blue, Green & Red.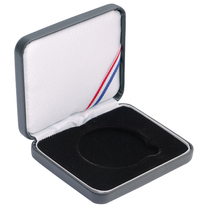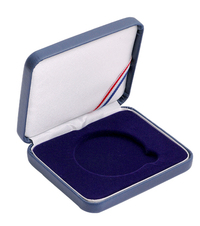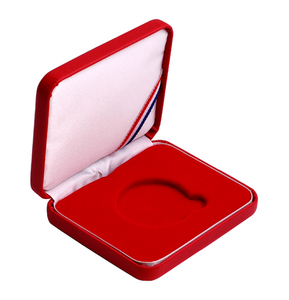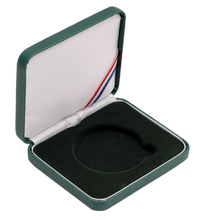 NEED More Than We Have In Stock ? Contact Us we can Have More In Stock within a week from our supplier.


No waiting 3 to 4 weeks for your order here. All purchases are shipped the very next business day after payment has cleared, We Stock everything we have listed WE DO NOT drop ship anything!

Most orders arrive within 5 business days

We Ship Anywhere U.S.P.S International Priority Mail is Accepted.

We accept Paypal, Cashiers Checks & money orders Mailed VIA U.S.P.S


PLEASE NOTE: Please Be sure to check your bullion size we will not accept returns on airtight capsules and protective cases because they wont fit, All sizes are listed in our listings Thank you.


Were not happy unless you are.

If you like what you see please tell a friend if you don't see what your looking for be sure to check back with us regularly we have new items arriving weekly.